Have yourself a healthy Valentine's day!
Healthy Valentine's day?! What on earth does that even mean?! There has been so many variations of Valentine's day in recent years including going solo, and doing a Galentine's, but this year I'm doing a healthy version!
I know there's a lot of self love and care going around recently, and the idea of 'dating yourself' (thanks for that one Emma Watson!). Here on my blog, we've been talking about the benefits of self care and journaling, and the importance of looking after your mental health.
Although Valentine's day is advertised and marketed as a day for couples, we can use this as a reminder to just love in general. And who better to start loving than yourself. Like this anonymous quote that's been going around alot:
Eat like you love yourself. Move like you love yourself. Speak like you love yourself. Act like you love yourself.
So this year, whether you're going solo, celebrating with your friends or with your partner, don't forget to take time for you too! I'm listing a couple of ways to properly love yourself, and not just the usual: have a bubble bath and watch a movie with ice cream – or whatever. Of course doing stuff like that can make you feel better, but this year I've been really trying to make long term goals and habits that stick.
As always, please let me know what your plans for Valentine's day are and share your thoughts with me down in the comments below!
This post may contain affiliate links. Please visit my disclosure page for more information.
Manage yourself
It's easy to say 'do this', 'do that', 'relax' etc. but it can be hard to actually find the time to do all these great ideas. The reality is, we're all busy. We have work to do, studying, endless chores to do, meals to prepare, meetings to attend….the list goes on and on. So my first step in looking after yourself is to manage yourself and manage your time.
The best organization purchase I made for myself was to get a decent 2020 planner. I got this planner from Paperchase, and it has honestly been the most amazing purchase ever!
If physical planners aren't really your thing and you prefer having an organizer online, another thing I've recently discovered is Trello. It's fab for keeping track of projects, to-do's, lists etc. etc. the list is endless! It's kind of like if pinterest was a super savvy organization tracker.
Another thing that will help you manage your time if you're a blogger or digital content creator is Tailwind! I will do a FULL series of posts about this and pinterest, but tailwind is a GAMECHANGER. It has completely transformed the way I use Pinterest! Ever since I started taking it seriously and investing more time into this, my stats have been SO much better! Let me know if this would be something you're interested in hearing more about.
Habits
The importance of automated parts of your day is explained so well in this amazing book by Charles Duhigg called The Power of Habit. Since I learnt more about the way our brain creates new habits (good and bad), I've been keen to start a good morning routine, and try to make that automatic.
One of the BEST features of my planner is that it allows me to easily keep track of new habits I want to form. I've realised that it's almost impossible to track more than four things consistently, and having too much stuff makes it harder to form habits. This list is PERFECT because you can tick off the days you've been successful! I've put an example of mine from this week, I want to complete all four habits fully before trying to make a new one. This makes it more likely I'll stick to them!
What would your four habits be that you want to track? Let me know!
Make time for yourself
Following on from planning your days and time management, is, of course, to include time for yourself as one of those scheduled events. I often found myself wasting long periods of time just reading things like the news, sometimes hours just reading articles on the BBC! Something that has helped me with this is by getting the news from The Betches Sup. It's so much faster and easier to access the relevant key news points of the day, and it's written in an easy to understand language, summarising everything you have to know. It's especially good if you live in the USA and interested in politics but can't be bothered to read all the pages and pages of stuff about what's going on! You can sign up for their daily newsletters right here.
Making time for yourself is important, and planning and reducing time procrastinating and wasting time is a great start. For me, that was reading the news, but it might be something completely different for you.
But having made some time, I really think switching 'off' and not being in constant contact or rush is something that is completely necessary. It doesn't have to be a social media or phone 'black-out', but just an easy activity to calm, relax and recuperate. I'll talk about two activities I've been absolutely loving recently, which is reading and yoga.
Interested in self care or looking for more ideas? Read this self care starter post next!
Reading
One of my new year's resolutions this year was simply to read more. More fiction, non-fiction, biographies… Whatever it was, I wanted to make sure I read more books in 2020 than I have in my adult life! (shocking I know…I really have not read enough until now).
And what do you know…I actually LOVE reading! Who would've guessed! I find it a great way to 'switch off' from everything, and do something which isn't on my phone or laptop.
I considered getting a kindle, but I just love the feeling of an actual book and turning the pages. Not just that, but I really appreciate having a break from screens. Recently, the struggle has been on to do something which is NOT on a screen.
Reading easy, flowing books with strong stories has helped me kick start my reading habit. An author I've become obsessed with is Agatha Christie, the world-famous mystery writer! I know I'm late to the game, but I've read four of her books, and it really helps to keep my reading flow going.
As much as I love her books, I've been reading other authors in between reading hers, and one of my favorite books was Eleanor Oliphant is completely fine. Books that make you think, reassess and observe the world differently has been something I'm keen to read more of, and this book is one of them.
What books would you recommend? I'd also love to know if you'd be interested in reading book reviews and/or recommendations! Please let me know in the comments below!
Getting active
I know, I know – everybody says to do exercise! But hear me out. Before I got ill, I used to run around 30km a week! Since I've gotten better, the exercise meter in my life has become pretty much zero. This year, I'm trying to get more active – but the reason is different. I'm not doing it to lose weight or get healthy (although both are fantastic reasons). I found it really hard to make myself FIND TIME for myself with that, but right now I'm doing yoga EVERY SINGLE MORNING. Because I'm doing it for the reason that it makes me feel GOOD.
I thought – if I can waste time procrastinating for 10 – 15 minutes every morning, then I can use that time to do something for ME. To make me feel good and feel better about myself. It refocuses me and I have been so much better for it.
So even though it's easy to make excuses and say 'I'm not a morning person' or 'I don't have time, try to plan your time in advance, and prioritize YOU.
Something that can help with getting into a new activity is definitely new gear! My yoga wardrobe and kit is as below…have a look if you fancy! Everything is from adidas, and it makes me feel in the zone, and motivates me to make this time for myself every day.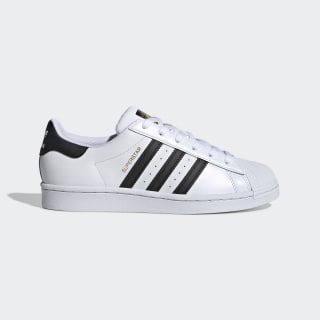 Buy NowSee All
Buy NowSee All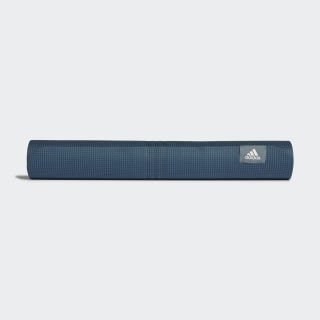 Buy NowSee All
Buy NowSee All
Treat yourself
Once you've organized yourself, made time for yourself and created healthy habits and activities, go ahead and give yourself a 'treat'! Don't forget its important to indulge occasionally. Whether it's buying new makeup or a new outfit, cooking something new, playing that game you've wanted to, or even just having a long lie-in, don't forget you need a reward too!
Giving yourself these kinds of treats can also help motivate you to do more. So making sure you enjoy and love your 'treat' is so important! What better way to reward yourself with all your hard work than to do something you love! The best part of it is it's all you. From you. To you. And that is NOT being selfish. Self-respect and self-love are entirely separate from being selfish. It's putting the needs of yourself first, before the wants of other people. And that is important!
Happy Valentine's Day to you all!
I really hope you enjoyed this post, I know it's something different and not a typical post for this time of year, but I really hope you take something away from it, and have yourself (and your loved ones) a healthy Valentine's day!
See you in the next one,
Rina
This post was proofread by Grammarly
Enjoyed this post? Pin it! 📌