Winter skincare routine for perfectly hydrated skin
I'm so happy to be sharing my winter skincare routine!
Do you struggle with your skin and skincare in the winter? Dry, flakey or tight skin? Not sure whether to treat the dryness or oily issues?
This is the routine I've been carrying out for the last couple of weeks, since the weather has gotten colder and drier. I've been really loving old and new products, and trying out different combinations really makes a lot of difference depending on the season.
I'm thrilled with my routine this year. I haven't had any tightness or dryness problems, and I started nice and early once the weather turned.
I'd love to know what products you're using, and what your current skincare routine is. Do you change it up often, or have favourites you use throughout the year? Let me know in the comments down below or on twitter/instagram.
***** Disclaimer: Some of these links may be affiliate links, which means that I can get a small contribution if you buy through these links, at no extra cost to you. It lets me bring you more free content and supports me! For more information, please check out my disclosure page. This post is NOT sponsored *****
Makeup Remover
(pm only)
I've talked about this before, all the way back in my Simplified morning skincare routine for summer, and I'm still using it! I've got a huge 700 ml bottle, and no matter what product I try and test out, whether its another high street product or a luxury brand, I always gravitate back towards this micellar water. Its gentle, does the job, and leaves my skin clean without it feeling tight and irritated. I always get mine on amazon, for the best price!
I've realized that using the right cotton pads can be everything, and I've been loving this organic cotton pad by Caress. It made a surprisingly big difference, and it's SO soft and so gentle on the skin, it doesn't catch or tug on anything, and the first time I used it, I was so amazed by what a difference it made. I soak a pad with the micellar water and use it both in the morning and evening. In the morning it cleans and freshens up my skin, and in the evenings, it acts as a makeup remover.
Clay Mask
(Once a week, PM only)
This is hands down my favourite clay mask of all time! I have tried SO many masks, and a ton of clay masks. During the summer I use this face mask around twice a week, but in the winter I find that once a week is more than enough. I can't believe how soft and smooth my skin is after using this. My pores look smaller, my skin is happier, and I'm thrilled with the results. I have been through about four of these already, and stocked up the last time I was in Paris. It also lasts me around 10 uses instead of 4, so it's so worth it!
Cleanser
The two-step cleansing process is something I've sworn by for years and years now, and I am still following it, every single day, twice a day no matter where I am or how tired I am! I've been in love with this Japanese brand since I was around 19 or 20. It is the most amazing cleanser, and better than most high-end brands that I've tried. This is a super affordable Japanese brand and uses soy to cleanse and hydrate the skin. YesStyle sells many SK-II products and is a great retailer for Asian skincare and beauty. There are numerous different types to suit all skin types, here on YesStyle.
The best way to use those cleansers? Squeeze a little bit of the cleanser out onto a slightly wet foaming net, and thicken it up until you get a dense foam with millions of tiny little bubbles in. It cleans my skin without leaving it feeling tight, which is so important in any cleanser. The tiny bubbles make sure all the pores are cleaned out and leaves the skin so soft. You can get a lot of Japanese beauty and skincare products in the west, including this one! Get this one here, on YesStyle.
Toner
Best. Toner. Ever. There is a wide range of toners for different skin types and seasons, and I'm currently using the extra hydration. It is the perfect toner for winter – it is fantastic and prepares my skin perfectly for serums and moisturizers. Get it here, on YesStyle.
Essence
Another product I've been talking about for ages is this facial treatment essence from SK-II. I love this product but only use it around 3 times a week. I use it in the areas which can be dry and oily, depending on the day. It helps keeps these areas under control and balanced. This is another Japanese brand, although it's popular worldwide now. I love a lot of East Asian skincare products and find that it usually suits my skin really well compared to a lot of western products. You can get the SK-II treatment essence here, and they have a selection of six different sizes and styles!
Treatment
I talked about this before on my luxury product list and honestly, I am still obsessed with it! I mostly use it for my evening routine. It is super lightweight, instantly absorbed into the skin. It improves the dullness and dark areas on the skin, giving you glowing skin even during winter! You can get one on YesStyle right here!
Interested in J-Beauty? Check out my J-Beauty drugstore guide next!
Eye Serum
Sana Retinol Eye Cream
I've been obsessed with this eye cream since I was around 20 years old. It is the perfect eye cream. And I LOVE retinol. It is the magic ingredient we all need! This eye cream is super gentle and is suitable even if you have never used retinol before. You can get one for yourself here again on the amazing YesStyle!
Oils
(pm only)
I started using this magical oil last winter, and it is truly miraculous. I use it only at night, as the name suggests. Any hint of tightness or dryness, and I can apply it on my face, and no dryness in the morning! Only three drops goes a LONG way, and waking up in the morning with fantastic skin is truly a great feeling!
Moisturiser
Tatcha The Water Cream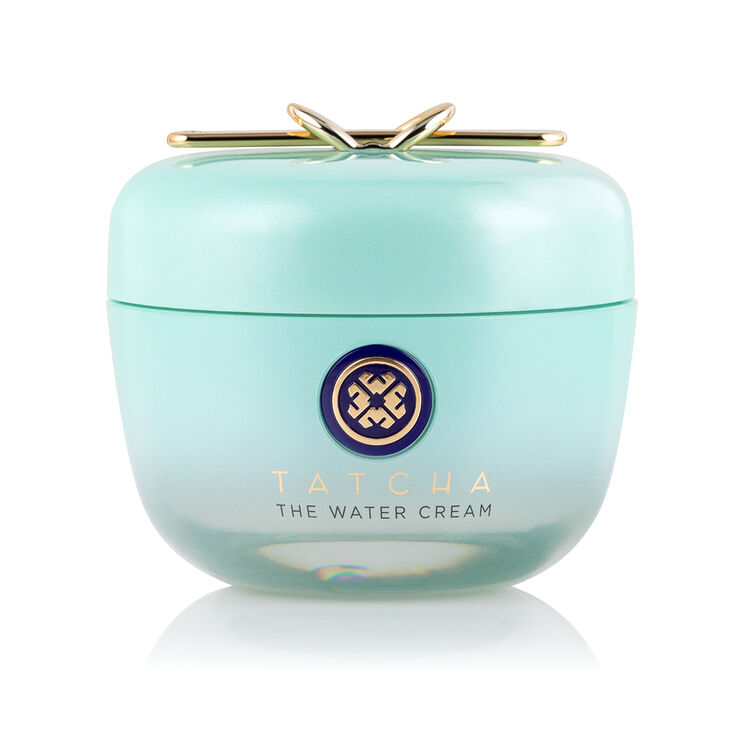 I've been loving recombining and trying out different products I already have, and this one is working really well for me right now, and absorbs brilliantly for such a hydrating cream. This is the ultimate no grease, no fuss moisturizer in the winter. I am totally in love still, and of course, it was one of my top 5 luxury products worth the price tag!
Skincare fan? Check out my list of the best luxury skincare available next!
Sunscreen
(am only)
Use sunscreen every day! I couldn't decide these two fantastic options, so I'm listing them both here. I love them both, and I use one or the other every single day. Just because it's winter doesn't mean you don't have to wear sunscreen! Sun damage can occur even when the sun isn't out. Make sure to use sunscreen in the winter, UVA rays can still damage your skin when its not sunny, so having a broad spectrum protective sunscreen is absolutely essential!
This is a super lightweight formula, which is watery and absorbed instantly into the skin. I love the company Biore and the fact that it has both full UVA and UVB protection. Get one for yourself here, on YesStyle.
I'm still using the La Roche-Posay sunscreen SPF 50 every morning. I am yet to find a sunscreen that protects and soothes like this one, and feels completely dry and easy to apply makeup on top of. You can find a range of La Roche-Posay product on Amazon here, including this one.
Related posts:
Thank you so much for reading, and please share any products which you love and can't live without, and let me know what your winter skincare routine is! I'd love to connect with you on Twitter/Instagram too
Leave me any comments or suggestions down below and share!
See you tomorrow!
Rina
This post was proofread by Grammarly
📌📌Pin it! 📌📌